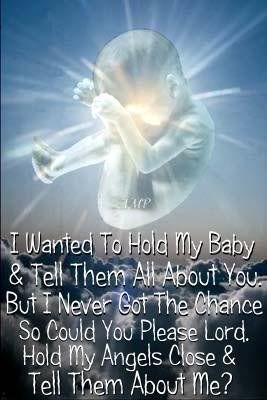 Last night I dreamed again of a little boy named David. It was such a wonderful dream. I wanted to believe my dream of twins the other night was for the future, but after last nights, I remembered.

I prayed that God would allow me to see my children. That He would show them to me in my dreams and let me meet them. He is doing that. The realization of what has begun in my life is nearly overwhelming.

The night I dreamed of Leilani and Justin, I saw their faces and I knew they were mine. I held her, but not him. It makes sense now. I believed I was carrying twins but never saw a second child. When my labs came back after losing Leilani, they were too high for a single pregnancy. God told me I had two before the doctors did. I didn't hold Justin because I didn't know. I pray that God will give me a second chance and allow me to hold him. Last night's dream of David was the confirmation that these were the children I have lost.

The experience of childbirth has to be the single most defining experience of a woman's life, besides accepting Christ of course. I gave birth to David in my dream. A perfect little guy with dark hair. I know he is my child. I had just found out I was expecting when I lost him. At time I was pregnant with him, it would have led me to name him David.

I have two other children to meet... Gracie and an another. I hope to see Gracie tonight, but I would still like to relish in the dreams of David, Leilani, and Justin. How do you choose which one to see? I know God will show them to me as He see fit. I praise Him because even though I have been unlovable, He has continued to love me. Unconditionally.

Thank you Father for these children who are safe in your arms. Kiss them for me tonight and hug them close.

And the God of all grace, who called you to his eternal glory in Christ, after you have suffered a little while, will himself restore you and make you strong, firm and steadfast. To him be the power for ever and ever. Amen. 1 Peter 5:10-11